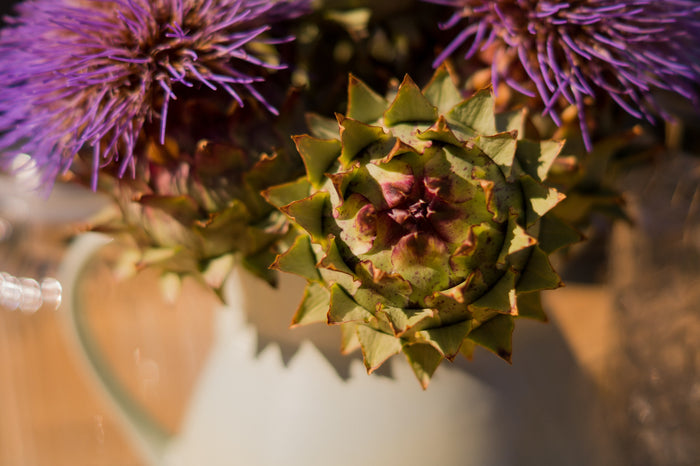 Servings 4 | Cook Time 55 Mins
1 stalk cardoon

 

¼ cup Italian parsley, finely chopped

 

1 Meyer lemon, juiced

 

2 cloves of garlic chopped

 

⅓ cup olive oil

 

Pecorino cheese for garnish

 

Salt & pepper to taste

 
Clean cardoon and remove outer skin with a damp towel. Place clean cardoon in water with lemon juice to keep from browning. Slice cardoon on base into 1-inch pieces. 
Blanch cardoon in a pot of salted boiling water until tender. Strain cardoon under running cold water. Place cardoon in iced water to stop cooking process. When cardoon has cooled, strain from iced water and drain for at least 30 minutes. 
Mix together parsley, lemon juice, garlic & olive oil & marinate cardoon for 20 minutes. 
Plate & garnish with Pecorino cheese.