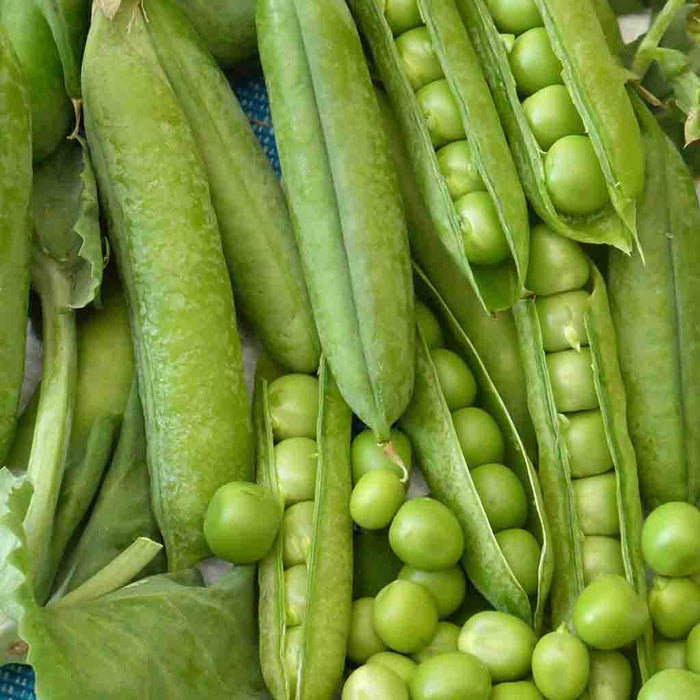 Servings 8-10 | Cook Time 30 Mins
2 cups shucked English peas

 

1-pound  dried orecchiette or penne pasta

 

4 cups fava leaves, tightly packed

 

½ cup pine nuts, toasted

 

1 to 2 bulbs green garlic, sliced thinly

 

Zest and juice of 1 lemon

 

¾ cup grated Parmigiano-Reggiano cheese, plus more for garnish

 

Kosher salt and freshly ground black pepper, to taste

 

1½ cups extra-virgin olive oil

 
Bring a pot of heavily salted water to a boil over high heat. Add the peas and cook until crisp-tender, about 1 to 2 minutes. Remove from the water with a slotted spoon and immediately place in a bowl of ice water. Drain them and set aside. 
Bring the water back to a boil. Add the pasta and cook for 10 to 12 minutes, or until al dente. Scoop out about a cup of the cooking water and set it aside. Drain the pasta. Set the pot aside. 
Combine the fava leaves, pine nuts, green garlic, lemon zest, lemon juice, ¾ cup grated Parmigiano-Reggiano, and salt and pepper in the bowl of a food processor. With the motor running, drizzle in the olive oil until the mixture is puréed. Taste and adjust the seasoning. 
Toss the pasta with the pesto and peas in the now-empty pot, adding a little of the reserved cooking water to thin out the pesto and lend a creamy consistency to the dish.